Each year Vermilion celebrates the summer with free outdoor concerts from 7 pm to 8:30 pm every Sunday July through August. The Vermilion Chamber of Commerce presents "Live at the Lighthouse" Summer Sunday Concert Series (formerly Concerts in the Park) at the Lighthouse at Main Street Beach in downtown Vermilion, Ohio.
Bring your favorite lawn chair and snack.
Concerts take place from 7 pm to 8:30 pm on July 10, July 17, July 24, July 31, August 7, August 14, August 21 and August 28, 2022.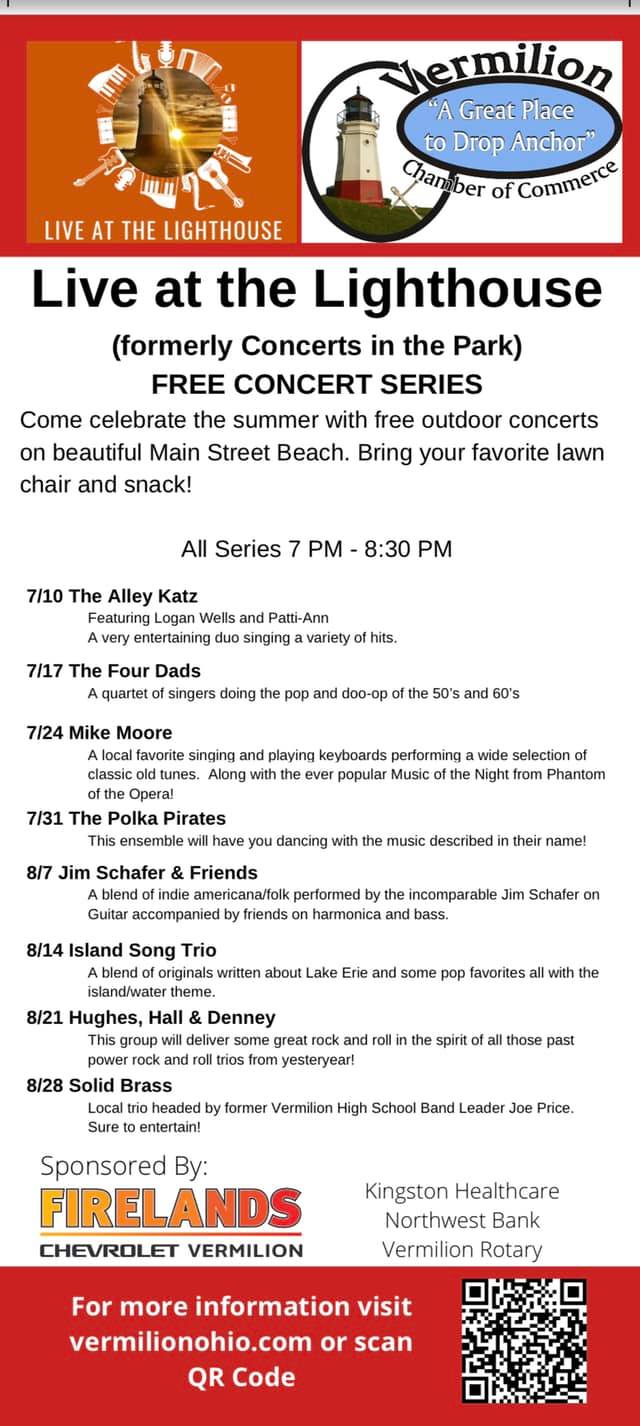 Brought to you by the Vermilion Chamber of Commerce. For more information, call (440) 967-4477, email vermilionchamber1@gmail.com or visit www.vermilionohio.com.