ACC Adult Home Care is extremely honored to announce that it has been recognized as one of the very best home care providers in the nation!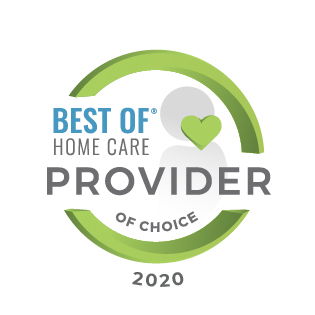 ACC Adult Home Care has been awarded the "2020 Best of Home Care – Provider of Choice" award by Home Care Pulse. Home Care Plus is an independent surveyor who obtains detailed, unbiased feedback from clients and caregivers from home care agencies around the nation.
The ever-increasing competition in the home care industry requires providers to set themselves apart, and while our competitors claim they provide outstanding service, we have proof that ACC Adult Home Care is one of the best.
What does this mean to us? We at ACC Adult Home Care know how hard we work day in and day out to provide excellent, safe and consistent care to our clients, and a professional and supportive workplace for our caregivers. This award solidifies our hard work and lets our clients and caregivers know that they chose the best when they chose us.
What does this mean to you? To you, this means that you can be confident that when you refer to ACC Adult Home Care, you are referring to the BEST. This means that you can rest assure that families and clients will be taken care of, compassionately and safely, by professionals in the field.
"It would not have been possible for Dad's last months to have been so pleasant without the care of some amazing women – YOU! Thank you for helping us in so many ways"
~ Cynthia & Family
We are so thankful for this award and are committed to continuing to provide the same, above and beyond, work we have been providing to our clients, families and caregivers.
We are here for you, let us know how we can help you.