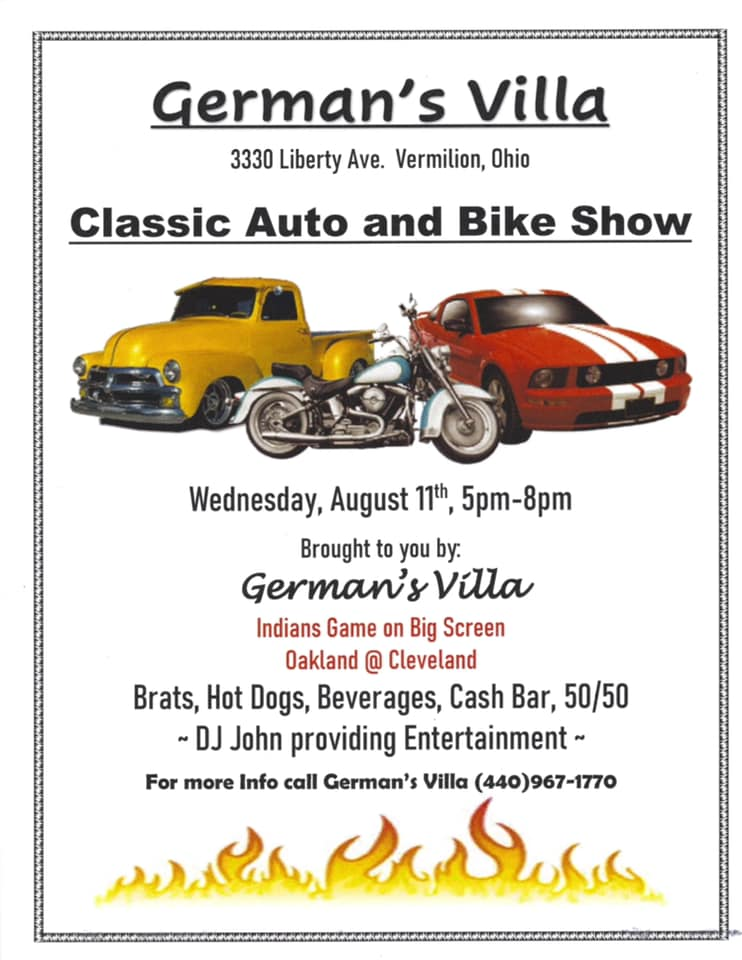 A Classic Auto & Bike Show will take place at German's Villa, 3330 Liberty Avenue in Vermilion, on Wednesday, August 11, 2021 from 5 pm to 8 pm.
Brought to you by German's Villa, a Cleveland/Oakland Game will play on the big screen. Brats, hot dogs, beverages, a cash bar, 50/50 raffle and DJ entertainment will be offered.
For more information, call German's Villa at (440) 967-1770.