The Cleveland VegFest is presented by the Cleveland Vegan Society. Join the event for a full day of delicious food in the Vegan Food Court - and learn how to make your own during one of our cooking demonstrations; make some feel-good purchases in the Cruelty Free Marketplace; and enjoy fantastic entertainment - including the Vegan Kids Club! Watch some of the most important documentaries of our time; and listen as Cleveland VegFest brings together some of the foremost experts in the fields of health and wellness, animal advocacy, ethics and social justice, and environmental sustainability.
MAY 23, 2020
Huntington Convention Center of Cleveland | 300 Lakeside Ave E, Cleveland, OH 44114
FREE Admission, $5 Suggested Donation At Door
Over 10,000 visitors attend Cleveland VegFest, making it the largest of its kind in the Midwest! Cleveland VegFest will continue to grow, and each year will be bigger and better. Come learn how veganism is saving the world --- and become a part of the future!
Cleveland VegFest asks for your help in funding VegFest with a small donation at the door. The first 2500 people to donate receive a VegFest goodie bag!
Cleveland VegFest Events & Activities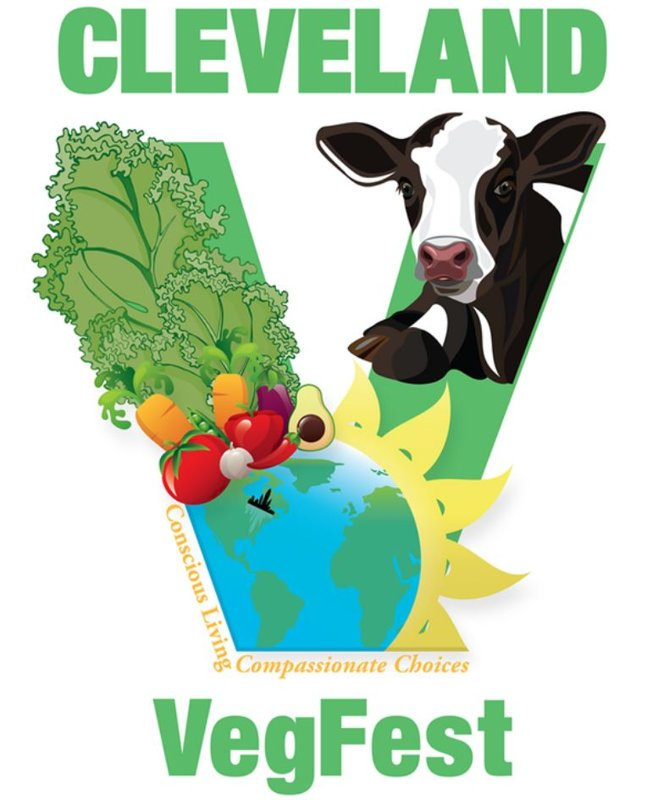 Presenters
Cleveland Vegan Society is proud to present the Cleveland VegFest speaker lineup. From plant-based athletes to doctors, medical practitioners, and the sharpest most compassionate minds on the planet, the Cleveland VegFest speaker lineup is sure to have something for everyone. Be sure to arrive early and stay for a full day of education and enlightenment.
Food Vendors
The Cleveland VegFest Vegan Food Court is filled with the utmost in delicious vegan cuisine from Cleveland's best chefs and food vendors. Besides being good for you and good for the planet, Cleveland VegFest also promises to host enough sweet-tooth decadence to satisfy everyone. Come hungry-leave healthy and experience plant-based culinary delights from around the globe at the Cleveland VegFest.
Cruelty-Free Marketplace
Move over Black Friday! Books, clothes, wholesome food for your furry loved ones, home services, sanctuaries, good-causes, and much more are offered at Cleveland VegFest. The best local shopping day of the year may – in fact – be at the Cleveland VegFest!
Live Music Stage
Relax with delicious food from the Cleveland VegFest Vegan Food Court while you enjoy a variety of music from the Cleveland VegFest Music Stage.
Activities
Cleveland VegFest offers a day full of activities, workshops, and meetups for the entire family including yoga, food demos, music, a kids' activity area, and more!
Kids' Activity Area
Bring your children to the kid's activity area for games, coloring, crafts, storytime, and more! Cleveland VegFest will also be sharing ideas on preparing healthy and tasty food your kids will be sure to enjoy.
Cooking Demo Stage
Learn how to make delicious vegan food with the Cleveland VegFest food demo presenters. These are held at scheduled posted times throughout the day.
Lectures & Workshops
Fascinating national and local speakers on the many aspects of living vegan will be featured in two separate lecture areas at Cleveland VegFest. With a wide variety of topics, there will be something of interest for everyone!
Cleveland VegFest Film Screening Room
Watch informative and educational films all day in the Cleveland VegFest Screening Room. These films will cover the benefits of living vegan, including the aspects of improved personal health, benefits to the environment, and compassion for animals.
Live Music in the Vegan Cafe
Take a break and enjoy live music at Cleveland VegFest.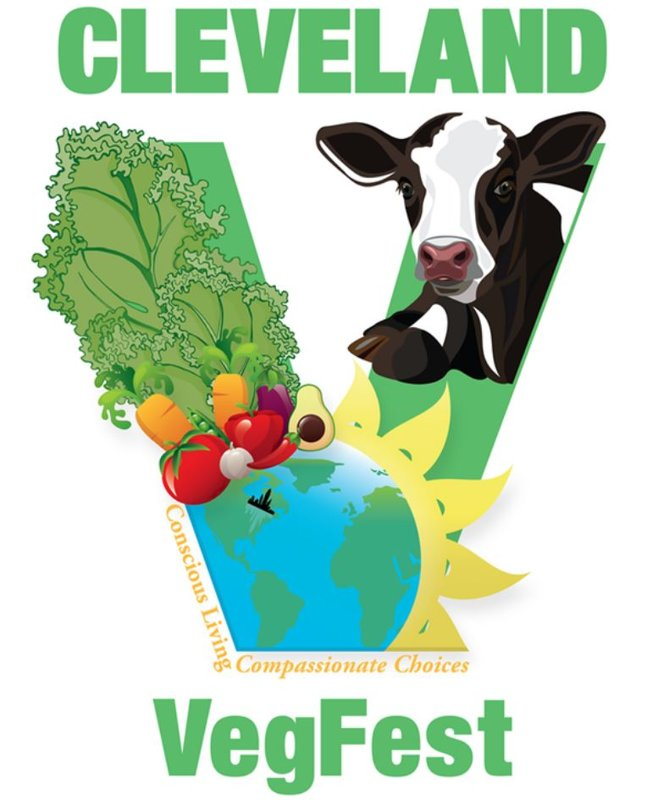 For more information about Cleveland VegFest, contact:
PO Box 23 Willoughby Ohio 44096 * 216-282-9CVS (9287) * info@clevelandvegansociety.org
All Cleveland VegFest Logos, Images, & Content © Cleveland Vegan Society - All Rights Reser