The Vermilion Chamber of Commerce, in collaboration with the Vermilion Salvation Army, adopted over 100 Vermilion children this holiday season to ensure they would not go without on Christmas morning.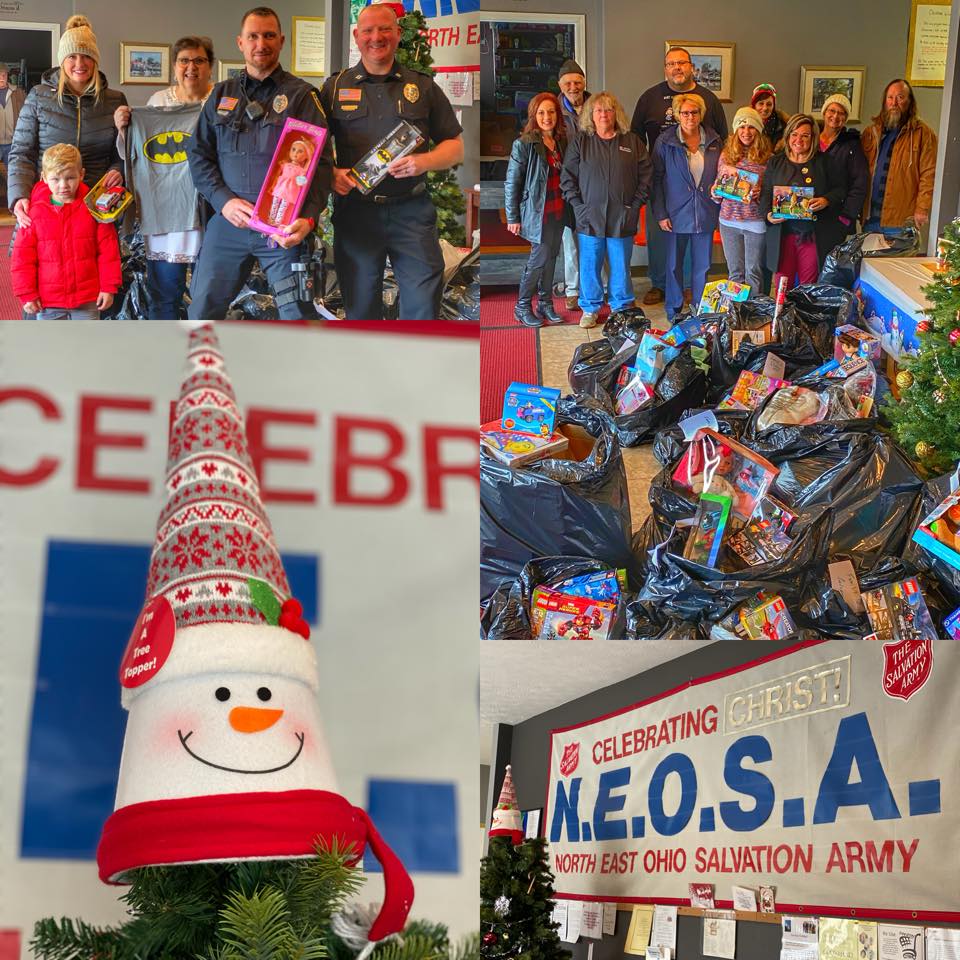 The Adopt-A-Family program of the Salvation Army provided the Chamber with information on Vermilion families, their children's ages, first names, and a wish list made up of three items they would love to have under the Christmas tree. Chamber board members, Chamber members, city officials, City of Vermilion Police and community members adopted the wish lists.
With the help of The Lucy Idol Center's bus, the gifts were delivered to the Salvation Army. The Salvation Army will now call the families to pickup their holiday gifts to place under their tree for Christmas morning.
The Vermilion Chamber thanks everyone that contributed to the holiday endeavor with genuine kindness and generosity.
The Chamber also delivered several hundred socks to the Salvation Army during the Sock Drive. A large amount of non-perishable food was collected for the Salvation Army's Food Pantry, as well as monetary donations collected during the Chamber Christmas Party for the Vermilion Food Pantry totaling $365.
Photo Credit: Vermilion Chamber of Commerce