Beginning at 10:30 am this Saturday, April 11, 2020, the Easter Bunny will cruise the streets of Vermilion waving to children. The bunny will practice social distancing, so please wave from your lawn or porch.
The Bunny Cruise is organized by volunteer Erika Cann, Vermilion resident and Parks Board member.
Cann thanks Liberty Ford and Brummer's Chocolates and the Vermilion Fire Department Social Club for their support.
SATURDAY, APRIL 11th
Route
10:30 - 11:15 Downtown Vermilion/Historic District. Starting on Jackson Street and moving east.
11:15 - 12:00 Proceeding down Liberty Ave. Side Streets (North of Liberty Ave.)
12:00 - 12:45 Edison Estates, Vermilion on the Lake, and Side Streets (South Side) off Liberty Ave.
12:45 - 1:30 Vermilion Road and Side Streets, and Valley View.
1:45 - 2:30 Harbortown Mobile Park.
*Volunteers will do their absolute best to adhere to this schedule but the timing may fluctuate a bit.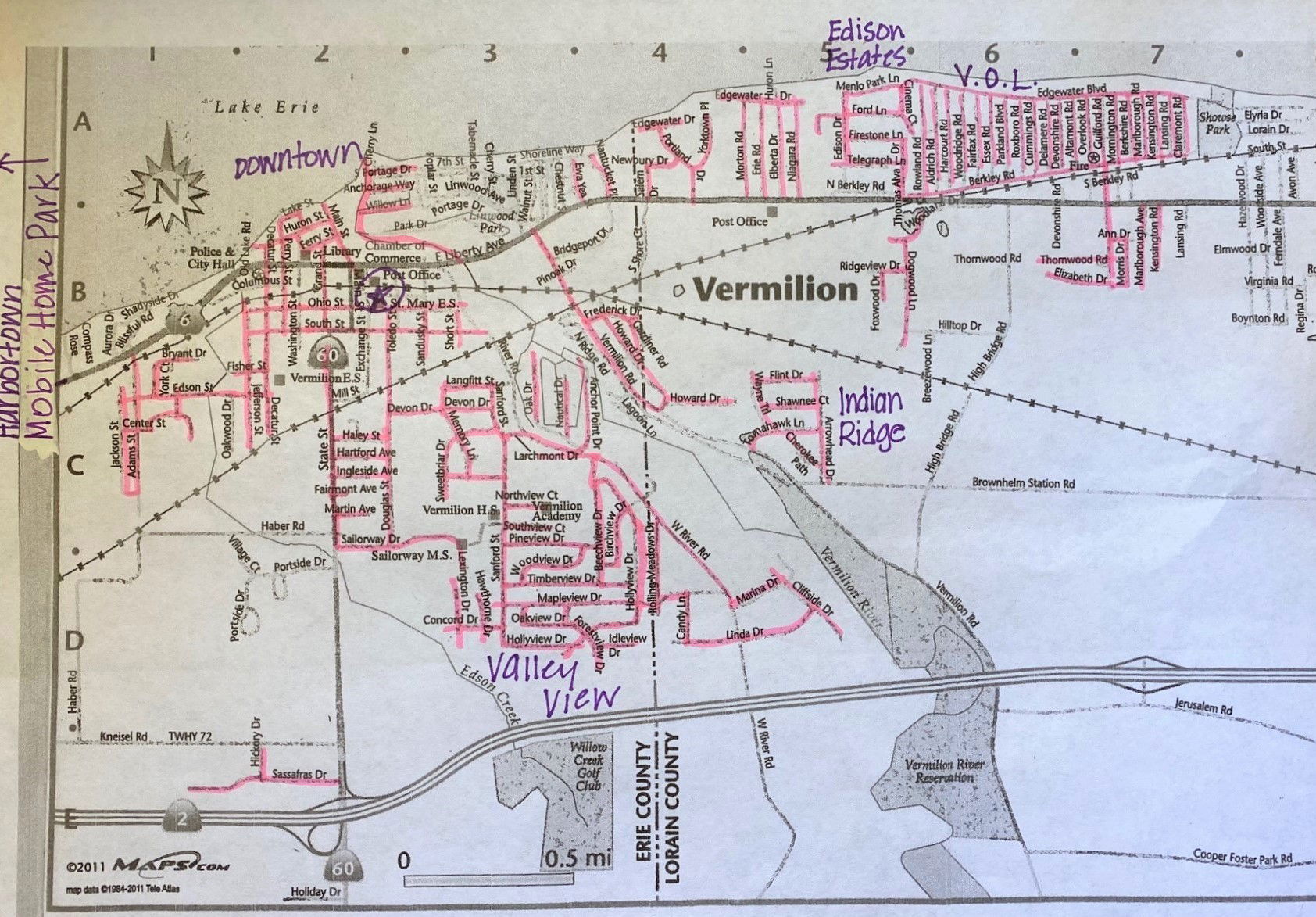 Victory Park Drive By
The Easter Bunny will be parked in Victory Park from 3:00-4:00. If your home is not included in the Easter Bunny's route you may drive through during these hours to wave. Victory Park is located on Main Street just south of the railroad tracks on the east side of the street.
Social Distancing Rules
• The Easter Bunny is practicing social distancing for everyone's safety.
• Please stay in your front yard or porch to wave to the Easter Bunny.
• DO NOT GATHER IN GROUPS. This will be a tempting opportunity to visit with neighbors but everyone is asked to stay on their own property. If volunteers find that folks are gathering in groups, they will have to stop and return the Easter Bunny to his home. Please do not be the one person who ruins it for everyone else.
• If you are coming to see the Easter Bunny at Victory Park please keep the flow of traffic moving. DO NOT STOP and please DO NOT EXIT YOUR VEHICLE.
Track the Easter Bunny's Whereabouts
Volunteers have worked hard to find a solution for real time online/app tracking, but given the timeframe that is no feasible. That said, the Easter Bunny does have an Instagram account and will be posting frequent updates through Instagram stories as to his whereabouts. He can be found on Instagram at @Vermilion_Easter_Bunny.