Camp is back! Sing, dance, act, create. Harbourtown Fine Arts Center (HFAC) presents Inclusive Summer Theatre Camp July 5 through July 15, 2022. This 9 day musical theater camp will take place at HFAC in downtown Vermilion weekdays from 9 am t0 3 pm.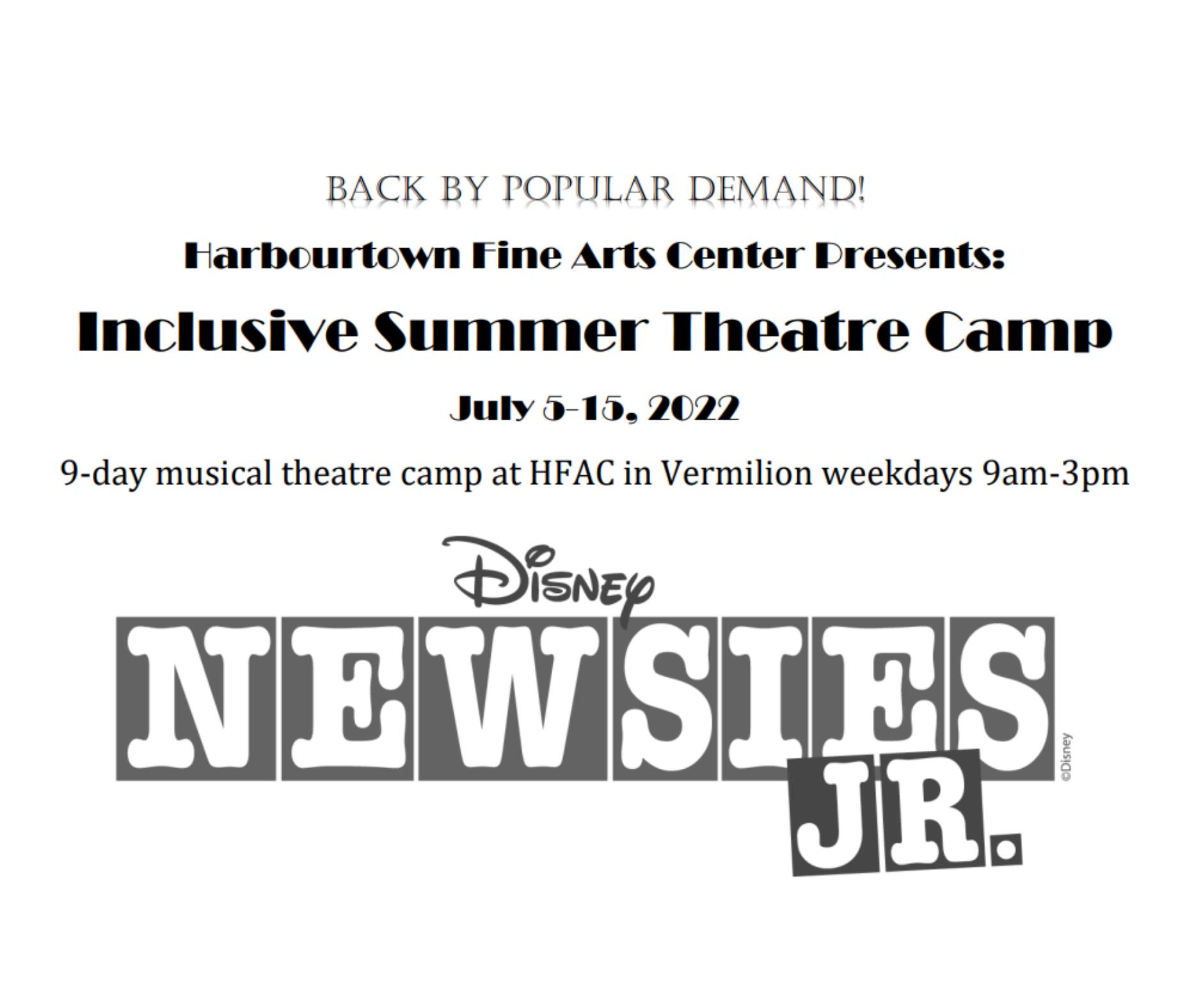 Teen and Adult Volunteers Needed!
Campers will rehearse and perform a production of NEWSIES JR. All campers will get a role.
Auditions will be held for principal roles Sunday June 12 from 1 pm to 3 pm at HFAC. Performances will be at VHS Friday, July 15 at 7 pm and Saturday, July 16 at 2 pm (sensory and young child friendly) and Saturday, July 16 7 pm.
There will be a $75 production fee, or $150 per family of 2 or more campers (scholarships available for qualifying families upon request.)
To register, contact Jim Chapple, HFAC president: 440-985-0634 or chappjw@aol.com.
For volunteer opportunities, contact Brittany Drost, Camp Director: 440-315-1467 or Harbourtowndance@yahoo.com.
Harbourtown Fine Arts Center is located at 736 Main Street, Vermilion, Ohio. Call 440-315-1467 for more information.