At the Historic Vermilion Design Review Board meeting on August 7, 2019, Dan Roth provided a sketch to the board members showing a proposed design of an historic style "Vermilion" photo sign/monument. He would like to erect the sign on the corner of his property that houses the historic Weigh Station Building that was moved from behind the Old State Street School House on Rt 60. The one hundred and ten year old building will be used by the local entrepreneur for a hot dog stand across from Ritter Public Library on Liberty Avenue.
Roth plans to make the sign look like an old-time billboard with green lattice underneath to match his building, along with a platform for people to stand on to get their picture taken. Roth said there is nothing on the sign that will advertise his business, and he would like to make it an old Vermilion greeting type of thing. He said he kept his fence back 3' from the sidewalk, and this greeting sign would sit back farther, so it would not block the view of anybody pulling out. He thought it would be more of a roadside attraction. The billboard portion would probably be 4' x 8'. He didn't consider it a sign, but more a piece of artwork.
The board expressed their excitement of the artwork.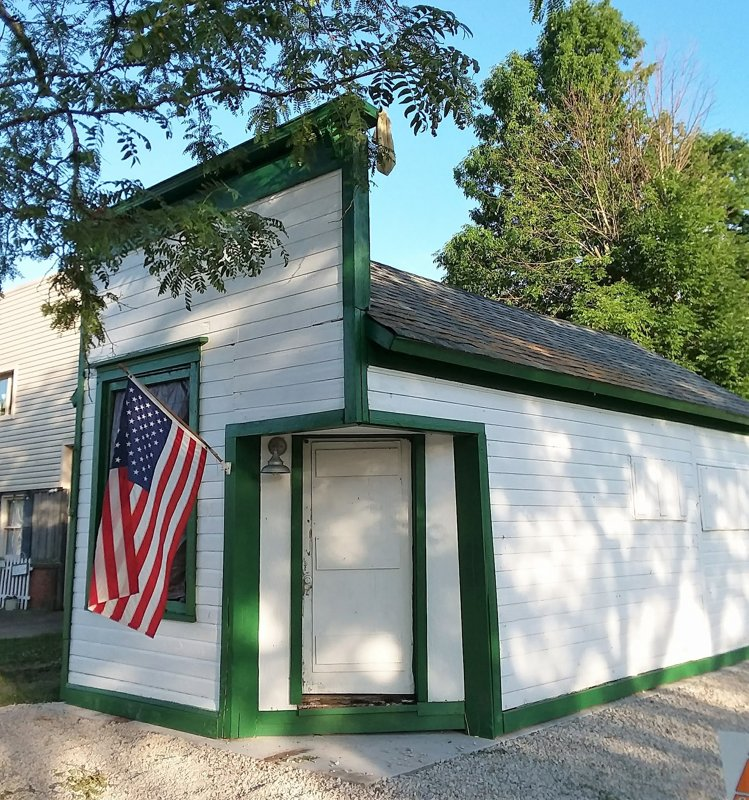 Roth also asked for permission to place the original historic "McGarvey's" Captain Eddy figure on his property for people to remember McGarvey's and climbing the ropes. He expressed that he is trying to create a roadside area by his hotdog stand. At some point he would like to add another building to the back corner of the property, which would look like the old Kishman barn, to store picnic tables during the winter since his business will only be seasonal.
The ideas were well received by board members, who approved the old-time photo billboard and Captain Eddy figure as presented.
The new hot dog business is expected to open next year.
Photo Credit: Dan Roth