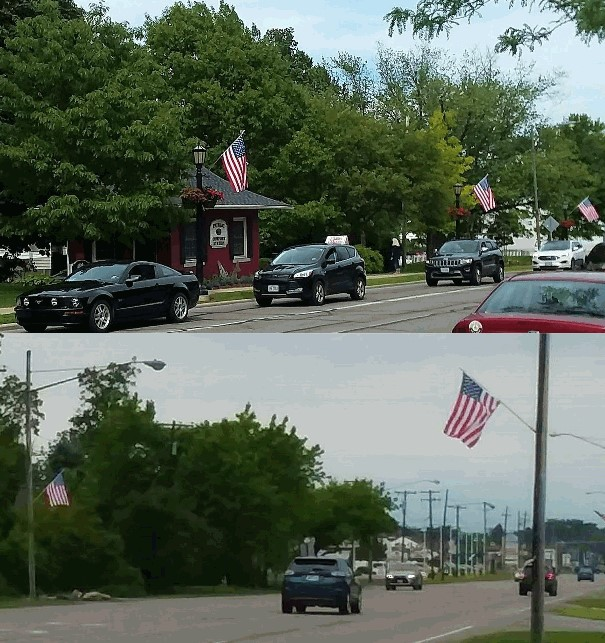 The Friends of Harbour Town Flag Committee has completed phase two of placing American Flags in Vermilion, Ohio. The committee raised funds to install flags on Main Street and Liberty Avenue up to Overlook Drive. The project will continue to place flags to the west end of town up to the City limits, as donations allow.
The first phase of the project covered Liberty Avenue from the Vermilion Police Station on the West end of town, to the bridge at McGarvey's Landing. The second phase continued east to Overlook Drive at Vermilion On The Lake. The third phase will continue to the City limits near Baumhart Road.
The project has currently raised over $5,000. $8,000 will be needed to complete all three phases.
To donate to this cause, donate online or send or drop off your Friends of Harbour Town donation to Charl Gabel at the Encore Shoppe at 5487 Liberty Avenue in downtown Vermilion. Make checks payable to Friends of Harbour Town.