Approximately 125 people attended "A Vigil To Stand Up For Racial Justice!" on Sunday, May 31st at the Vermilion United Church of Christ in Vermilion. The peaceful event urged Vermilion residents to "unite to stand up for our brothers and sisters that are dying by senseless violence".
The event took place on the front lawn of the United Church of Christ Congregational at 990 State Street in Vermilion. Participants held posters promoting racial justice, while wearing masks and adhering to social distancing.
"It was a great day for Vermilion and for mutual respect," stated Mayor Forthofer. "I had the pleasure of watching a peaceful vigil for social justice come off without a hitch. The people I spoke with around town were positive and respectful of each others' rights."
The vigil lasted approximately 45 minutes with speeches from Pastor Mindy Quellhorst and guest speakers. Donations were collected for social justice groups.
Following concerns voiced by some residents of potential rioting and looting, Mayor Forthofer issued a notice to Vermilion residents earlier on Sunday stating the vigil was a constitutional right. The City of Vermilion would not interfere, but the Vermilion Police Department and county law enforcement were prepared to keep every law abiding person in Vermilion safe.
"I am sworn to uphold the Constitutional rights of everyone in Vermilion," stated the mayor. "Whether it's someone dancing on a downtown sidewalk in their underwear promoting personal freedoms, or a house of worship holding a vigil against social injustice. The 1st Amendment applies to everyone equally."
The mayor stated the City was prepared. "VPD and county law enforcement are prepared to keep every law abiding person in Vermilion safe, as always. Please don't make their job more difficult than necessary," stated Mayor Forthofer.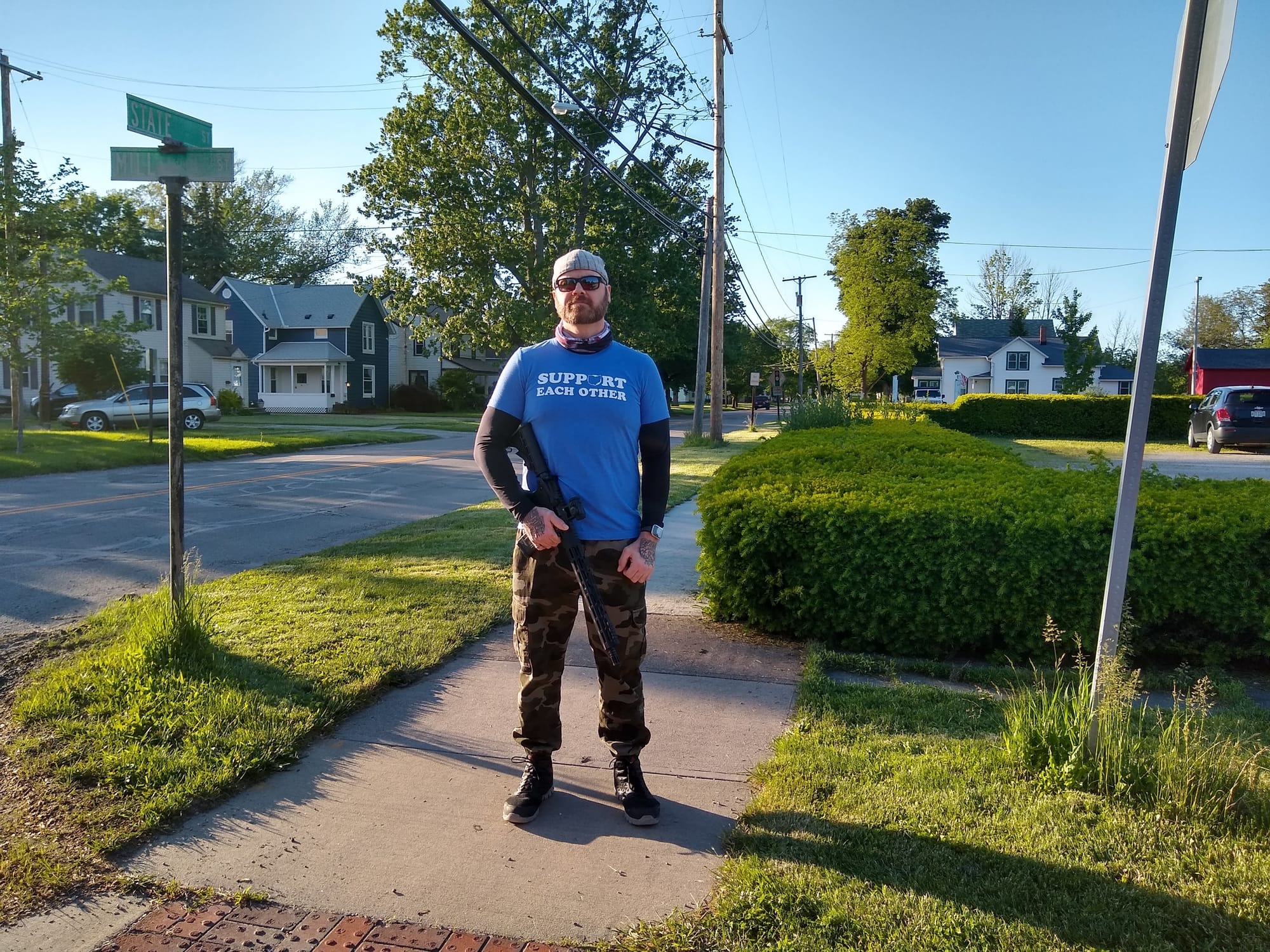 One local resident, concerned for the safety of the town, stood watch across the street with a rifle. Others patrolled the downtown area watching for looters. The Vermilion Police Department patrolled both areas. No incidents occurred.
"I am ever grateful to Chief Hartung of VPD and Chief Stempowski of VFD," said the mayor. "Our safety forces were prepared to protect us as always. It was a good day that ended well in a small town on a great lake."