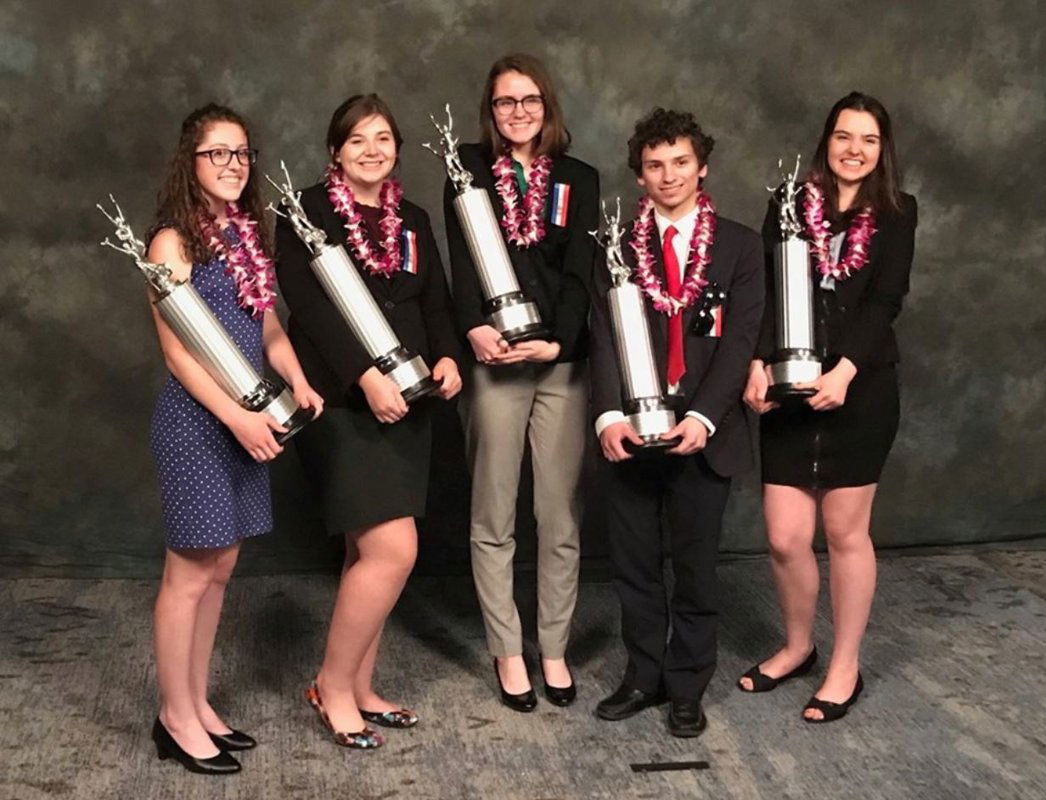 Vermilion High School's debate team members Kennedy Hughes and Liberty Oliver, and Vermilion team advisor Devon Snook, recently won a national championship award in the World Schools Debate at the national tournament.
Oliver and Hughes represented the Cleveland District in the North Shore Yellow team at the national tournament in Dallas, Texas. The team earned top honors following six preliminary rounds.
Four Vermilion students went to the national speech and debate tournament: Kennedy Hughes, Liberty Oliver, Nina LeBlanc and David Dotson.
LeBlanc finished 68th out of 193 teams on another team, and finished 182nd out of 870 entries in an extemporaneous debate. Dotson tied fourth place in Big Questions.
Hughes, LeBlanc and Dotson are now VHS graduates. Oliver, a top 10 point scorer, a three-time state qualifier, and an academic All-American, will return for her last speech and debate season. She is the first Vermilion student to break at the state tournament in public forum debate.