In coordination with the Vermilion Public Art Postcard Project, Vermilion High School students designed postcards of their favorite spots in town, and turned them into paintings, drawings or digital paintings. Purchase VHS art students postcards and help the art scholarship fund.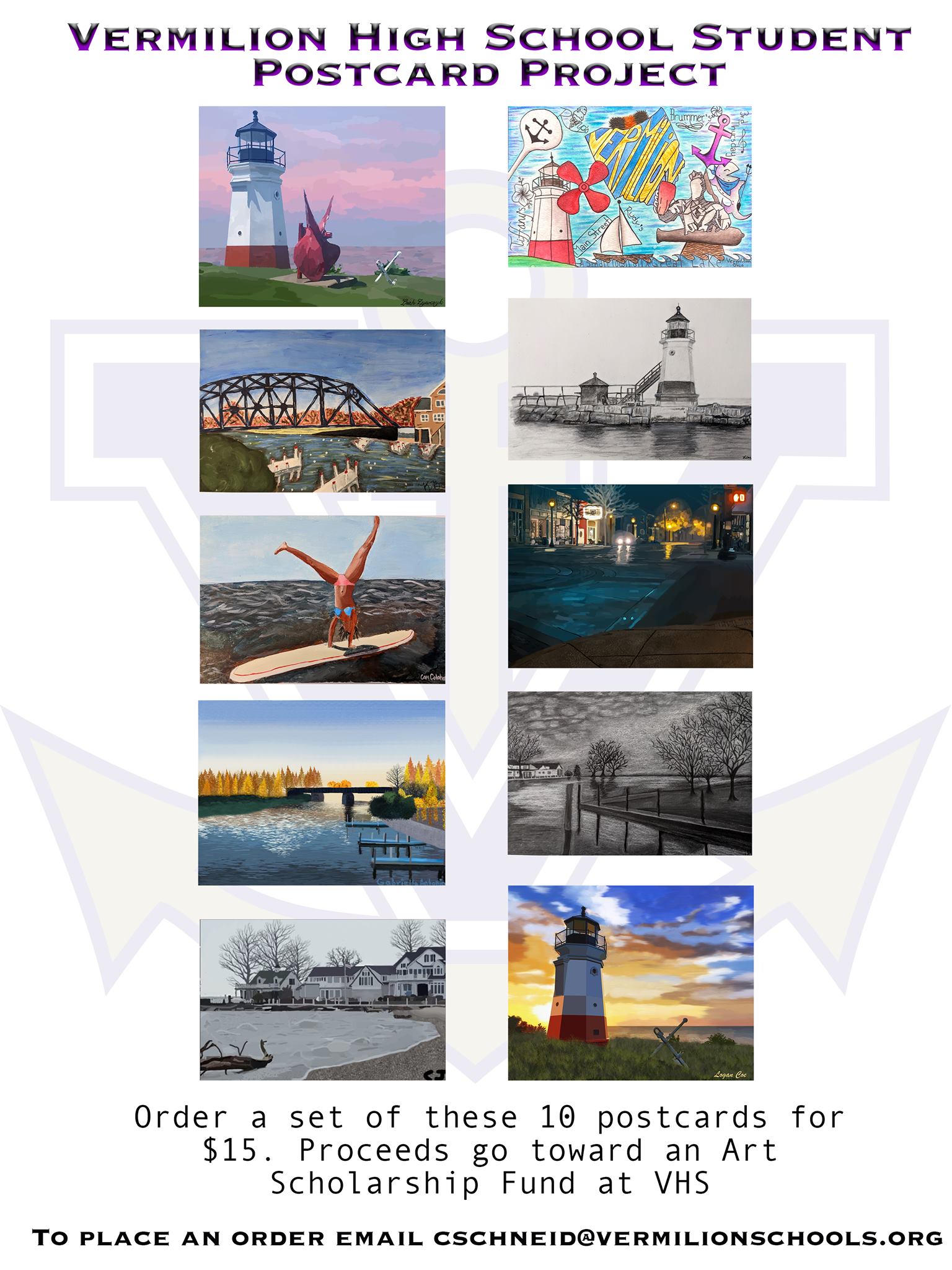 Students were excited for the opportunity to be a part of community art projects in a small way. The top 10 were chosen by a vote on Instagram.
Postcards are available for sale in bundles of 10 postcards for $15. All sale proceeds go to the VHS Art Scholarship Fund.
To order a set, email art teacher Christen Schneid at cschneid@vermilionschools.org.