3rd Thursdays In Vermilion
August 13, 2023 at 9:54 am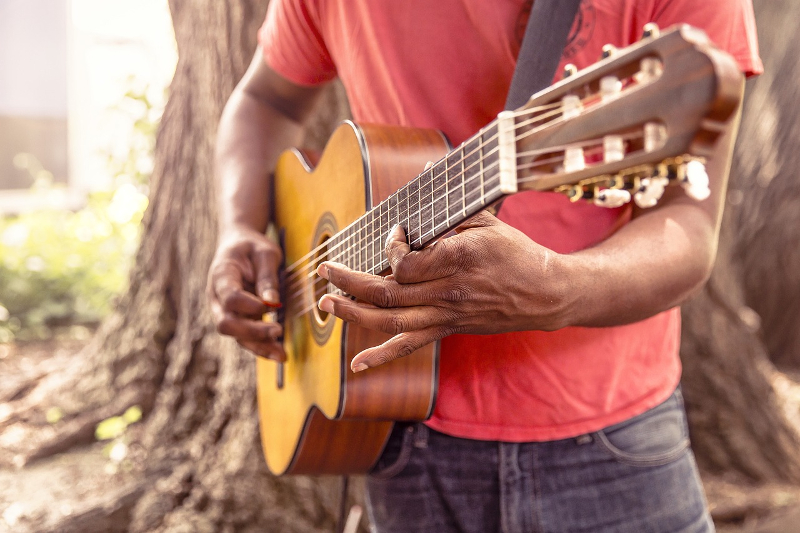 3rd Thursdays Music, Flowers & A Sunset offers free live music brought to you by the Vermilion Chamber of Commerce in downtown Vermilion May through September on the third Thursday of the month. Stroll the sidewalks and browse the shops while listening to many wonderful genre's of music from 5 pm to sunset.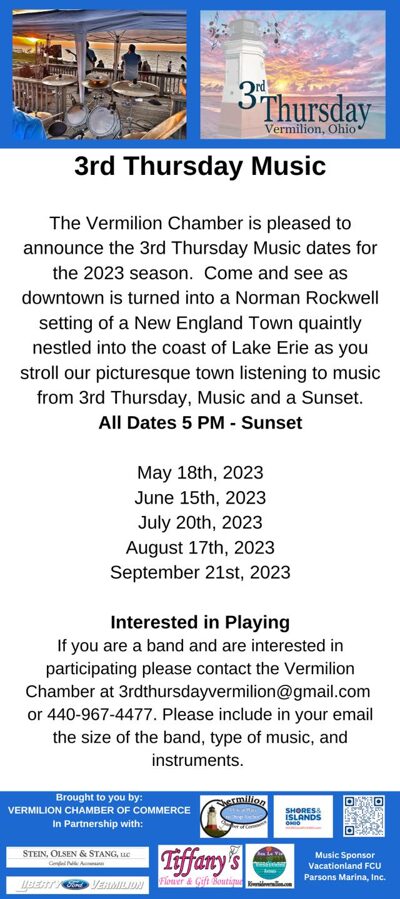 Looking for something to do on a Thursday evening? Stroll through historic downtown Vermilion while being serenaded. Vermilion has become known throughout the region for its fabulous 3rd Thursday Music, Flowers & A Sunset concerts which take place May through September.
Experience the warmth of the sun and the cool breeze from Lake Erie as the beautiful flowers are in full bloom in Vermilion. There is an exciting array of free musical entertainment for you with well over a dozen bands scattered throughout Harbour Town. Many local musicians provide music for your listening enjoyment in several different locations, including rock, jazz, pop, country, oldies, ethnic, gospel and much more!
Do some shopping, grab something to eat or enjoy some great ice cream and be a part of this fantastic event each Third Thursday of the month. Third Thursday gets better each year. There's plenty of parking, lots of flowers to enjoy, artwork to browse, and a sunset over Lake Erie that is sure to please.
Bring your family, friends, neighbors and visitors for a fun time. Then let's all head to the beach for one of our beautiful sunsets!
Mark the third Thursdays on your calendar - May through September - for Vermilion's Third Thursdays. It is a celebration of music, flowers and a sunset in beautiful Vermilion, Ohio.
Brought to you by the Vermilion Chamber of Commerce. For more information, call (440) 967-4477, [email protected] or visit www.vermilionohio.com.