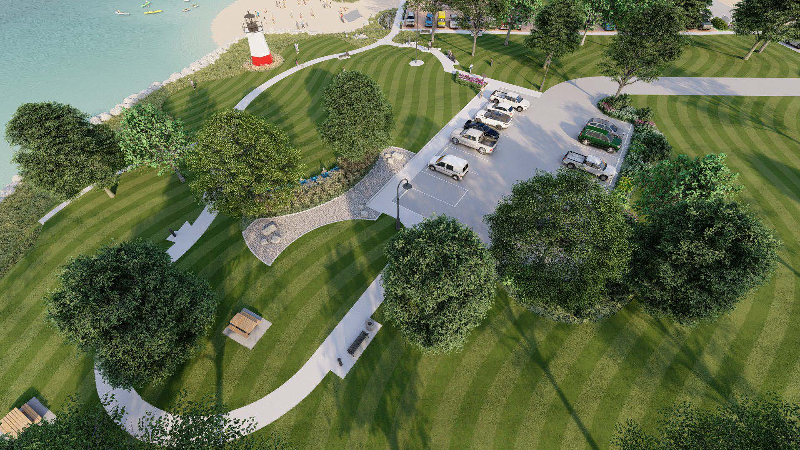 Main Street Beach is a public swimming beach in downtown Vermilion, Ohio on the north end of Main Street. Main Street Beach features a kayak/canoe launch, benches, an ADA mobility mat, a comfort station and a concession stand.
Vermilion's Main Street Beach welcomes hundreds of daily visitors from near and far during summer months, inviting all to bask in the sunshine, play in the sand, jump in the water, paddle the lake, and more. The city's beach is a public attraction that few other Ohio towns can boast. With only 17 percent of Ohio's lakefront property along Lake Erie open for public access, Main Street Beach is a precious natural resource treasured by residents and visitors alike.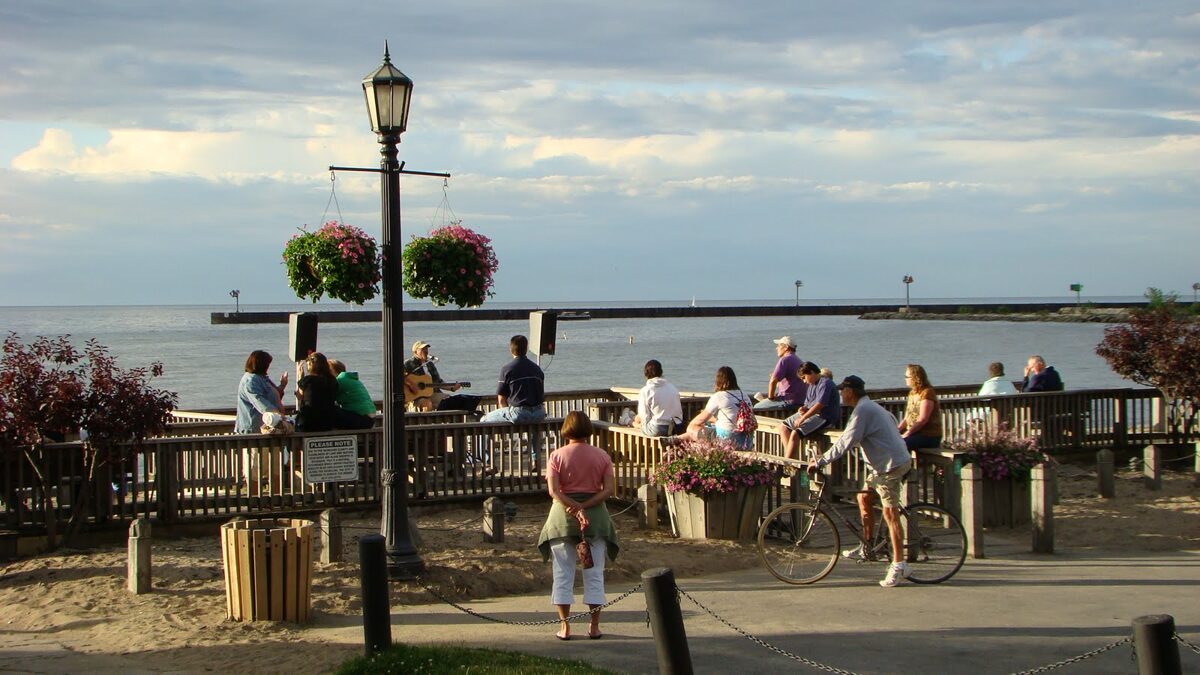 Vermilion's Main Street Beach is a popular destination for wading in the water, swimming, bird watching, building sand castles, beach glass hunting and viewing remarkable sunsets. Locals and visitors congregate here. Here you can also launch a kayak or canoe. Main Street Beach is ADA accessible and features a mobility mat and a sand wheelchair.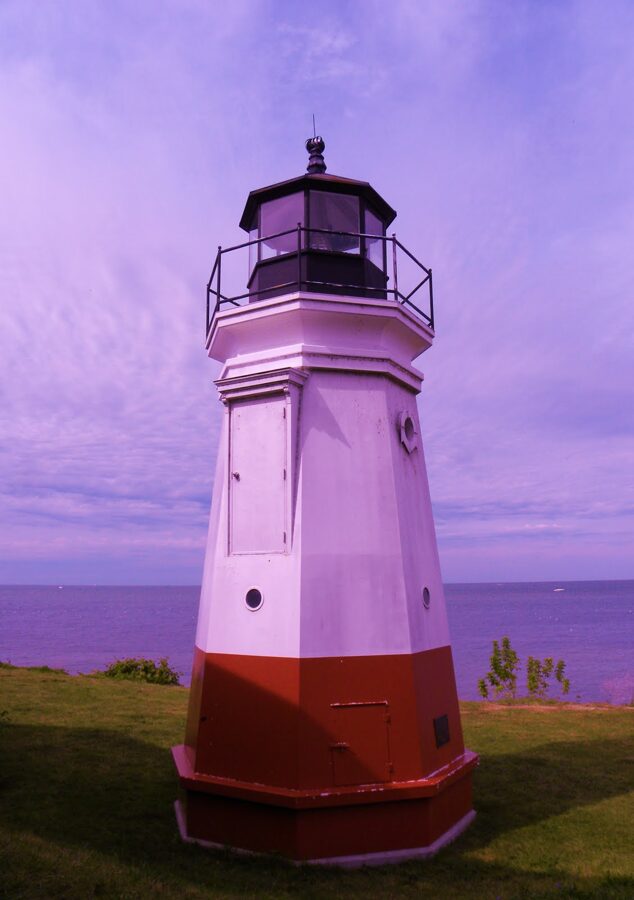 The Vermilion Lighthouse, a replica of the original lighthouse that was later moved to Lake Ontario, shines on Main Street in Vermilion.
Shore Thing, at Vermilion's Main Street Beach, offers concessions, beach glass jewelry and visitor information.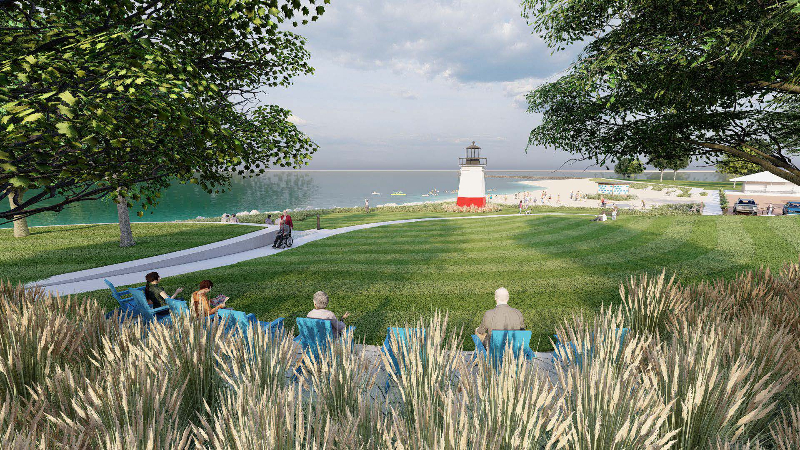 Western Reserve Land Conservancy and the City of Vermilion are working together to conserve and improve the beach and surrounding area with a beach expansion, new public greenspace, improved infrastructure, parking, and much more. Vermilion's stunning natural assets will be highlighted and enjoyed for generations to come.