Swimmers of all ages enjoy our sandy beaches located in Historic Downtown Vermilion and either side of the city. Recreational boating of every kind, jet skis, canoeing, and sail boats adorn the Vermilion harbor, where ship building was once the major industry. On summer nights, residents and visitors congregate at Main Street Beach to watch boats sail back and forth in front of the beautiful Lake Erie sunset and enjoy the Mystic Belle, a small paddle wheeler, offering rides on the Vermilion River. Musicians entertain in numerous outdoor locations in the downtown area during 3rd Thursdays. Children attend Sail Camp where they learn water safety and sailing supervised by members of our world-renowned women's sailing crew.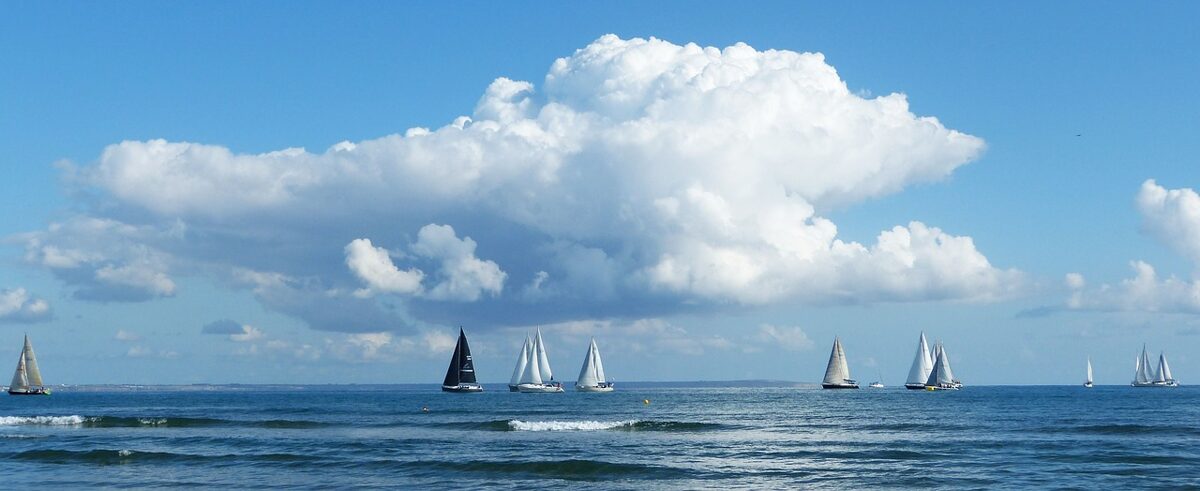 Lake Erie Shores & Islands is the Midwest's hottest, most exciting vacation destination. Located on the southern shore of Lake Erie, the area offers all the calm and relaxation of a coastal vacation as well as many exciting and diverse amusements to please the whole family. Located halfway between Toledo & Cleveland, on the southern shore of Lake Erie, Lake Erie Shores & Islands offers so many attractions for the whole family! From amusement parks, to museums, to watersports, to natural areas and more - everyone will find a great reason to...Explore the Shore Next Door!
In The Heart Of It All
The City of Vermilion is nestled in both Erie and Lorain Counties and borders Lake Erie and the scenic Vermilion River.

Our 16 block Historic Downtown Vermilion serves as the Central Business District (CBD), which consists of City Administration Offices and Municipal Court, many retail businesses, professional offices, restaurants, marinas, and cultural entertainment and activities.

The City of Vermilion is located just 35 miles west of Cleveland with world class cultural activities and within close proximity of Interstate 80-90, State Route 2, US Route 6, State Route 60, State Route 113, and rail, water, and air transportation.

Cedar Point, the most popular tourist destination in Ohio, is only minutes away to the west and ferry services provide hi-speed passenger service to Kelleys Island and Put-in-Bay. The city is also adjacent to the Lorain County Metro Park system and the Erie County Metro Park system.

Just outside Vermilion you'll discover gently rolling hills of picturesque countryside. The area is known for its many orchards, wineries, alpaca farms and roadside fruit and vegetable stands.
Vermilion Bike Path
A bike and multi-sport tour of Lorain County, the Back Roads & Beaches Bike route, takes cyclists through Oberlin, Vermilion, Lorain and Avon Lake and past farms, the Lake Erie shore and scenic hills and dales.

Lorain County Heritage and the Lorain County Visitors Bureau welcome you to the Back Roads and Beaches bike and multi-sport tour of Lorain County. Here you'll find miles of rolling, rural roads with beautiful scenery ranging from pastoral farmland and forest to the nautical flavor of the Lake Erie shoreline.

The Back Roads and Beaches route was formed to provide the most scenic and low-traffic roads and bike paths that lead riders through some of Ohio's best landscape. The route highlights some of the area's most relevant history, culture and arts and cutting edge environmental initiatives. You'll find the entire route has bright green bike route signs to guide you easily on your way.

Triathletes and multi-sport enthusiasts can combine biking the Back Roads and Beaches route with any number of challenging, adventurous activities. Use these options to set up your own multi-sport adventure challenge or use as a guide for your group's ride/race.

Printable Bike Route Map available at www.backroadsandbeachesohio.com.
Vermilion Kayak Trail
A water trail along the Vermilion River, Black River and Lake Erie makes kayaking and canoeing accessible and user-friendly. The trail provides a unique paddling experience in that it offers both river and open water travel along the lakeshore. Users can paddle portions of both the Vermilion and Black rivers and a connecting section of waterway along the Lake Erie shoreline. The trail map is available online or through Lorain County Metroparks.

Also called a blueway, the trail is a designated 27 miles of waterway along the Vermilion and Black rivers and Lake Erie. It is a gateway between the civilized and natural realms, a place where individuals can enjoy all the beauty and excitement that nature has to offer in a safe and fun environment. The trail starts at Mill Hollow in the Vermilion River Reservation, 51211 North Ridge Road in Vermilion, goes up to Lake Erie, follows along the lake-shore for 11 miles, and then heads down the French Creek and Black River. The trail features markers denoting miles traveled, places to launch and areas of interest.

Never before have the county's waterways been so easy to utilize. And because the different segments of the Water-Trail are so diversified (it's the only state designated water trail to combine rivers and open water) the fun is open to all different ages and experience levels. And it's the perfect complement for the Back Roads and Beaches Bike and Multi-Sport Route. With little planning or effort, that day-long bike trip you've been planning can turn into weekend-long multi-sport adventure.

The Vermilion-Lorain Water Trail is free.

Access Points
Vermilion River Reservation

Lakeview Park

Black River Reservation

City of Vermilion South Street Boat Launch

City of Vermilion Showse Park

City of Lorain Port Authority Lakeside Landing Park

City of Lorain Port Authority Black River Wharf Boat Launch
The Lorain-Vermilion Water Trail is a partnership between the Lorain County Metro Parks, the City of Lorain, City of Vermilion, Lorain Port Authority, Vermilion Port Authority, Vermilion Shores, Beaver Park Marina, and the Ohio Division of Natural Resources, Division of Watercraft and Division of Wildlife.
Wing Watch & Wine Trail
Vermilion sits in the heart of Ohio's Wing Watch & Wine Trail. Come and discover Ohio's western Lake Erie shoreline region. Vast marshlands, deep forests and the lake have provided a fertile crescent with diverse habitats for over 300 bird species. The area is home to majestic bald eagles, colorful migratory warblers and graceful great blue herons. Located at the junction of two major waterfowl migratory paths, natural sights change with the seasons.

Spring migrations provide excellent bird watch opportunities as early as March, as birds pile up on Ohio's Lake Erie shoreline beaches before crossing the lake. When birds have recharged their energy levels by feeding and resting, they move north either by flying west around the lake or by island hopping across the lake. Summer brings shore birds, gulls, herons, ducks, raptors and others who choose the shoreline for permanent breeding grounds. When the leaves turn to yellow, orange and crimson, the migratory songbirds and waterfowl return. Swans, geese, wintering waterfowl, owls and others winter in the region.

In the nearby farm fields and vineyards, depending on the season, Eastern bluebirds, red winged blackbirds, sparrows, cardinals, woodpeckers of all kinds and other common North American species abound. This fertile crescent also provides the natural microclimate for vineyard excellence. A wide range of soil types deposited by years of glacial movement and temperatures moderated by the most shallow of all the Great Lakes allows vintners to grow the traditional native varieties, French American hybrids, and the finest of European varietals.

Ohio has a history steeped in wine industry. The first cultivated grapevines in the U.S. were grown in Ohio, making Ohio the oldest wine-producing state in the country. Wines from this region have won medals around the country and produce a range of wines to suit any palate.

Northern Ohio 's chillier climate is ideal for producing grapes for white Germanic wines like Riesling and fruity wines. Ohio is quickly becoming one of the top wine-producing states in the country, boasting nearly 3,000 acres of grapes, a yearly production of over 800,000 gallons, and more than 80 wineries - growing from 37 just nine years ago - that bring in an estimated $70 million a year.

Grapevine buds appear about mid-April. Blossoms and fruit development occurs in June. Fruit color and sugars develop in August. Harvest begins in mid-September and lasts though late October. Discover the beauty of Vermilion's Wing Watch & Wine Trail.
Vermilion Golf Courses
Vermilion is home to two golf courses.

The 18-hole "Willow Creek" course at the Willow Creek Golf Club facility in Vermilion, Ohio features 6,356 yards of golf from the longest tees for a par of 72. The course rating is 68.1 and it has a slope rating of 108. Designed by Dick Palmer, the Willow Creek golf course opened in 1945.

The 9-hole "Vermilion" course at the Vermilion Country Club facility in Vermilion, Ohio features 3,285 yards of golf from the longest tees for a par of 36. Vermilion golf course opened in 1914.